Communal living projects – something for us?
On our journey, we passed a number of different communal living projects with a sustainable focus. The tiny-house village and residential community in Ten Boer (Groningen), the Earth Houses in Olst, the Ecodorp Boekel and we also camped for a night at Arneco in Arnhem. We find it interesting and inspiring to see how people as a group try to shape their living environment together. For us, many things come together here when it comes to sustainable living, growing (part of) your own food, using sustainable materials, focusing on sustainable homes and building materials and sharing items and, for example, a communal space. It is a form of living that appeals to us and that we would like to learn more about.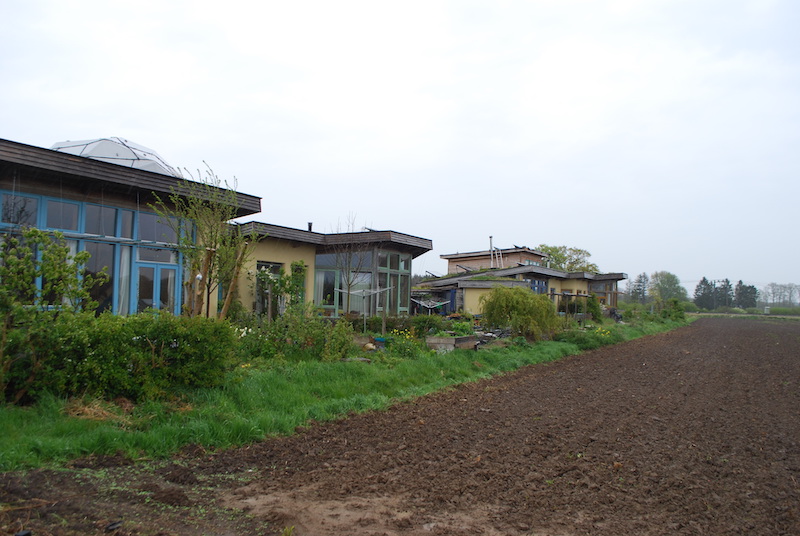 This interest has grown even more since we have also been involved in setting up a housing project in Nijmegen, through a friend of ours. The municipality has made a plot available there that can be developed by a so-called CPO. CPO stands for 'collective private commissioning' and actually means that a group of people work as a project developer. In addition, the municipality sets many requirements in terms of sustainability, nature inclusiveness and forms of community. Through a tender process, groups can submit a plan and the one with the highest score (on the requirements) will eventually get the plot.
So now we are also in a process of dreaming, planning, figuring things out and realising that most of what you come up with now will probably be too expensive and a hundred compromises will have to be made. The CPO we are involved in is called CPO Merkstenen, after the stones that are piled up along footpaths to follow the road.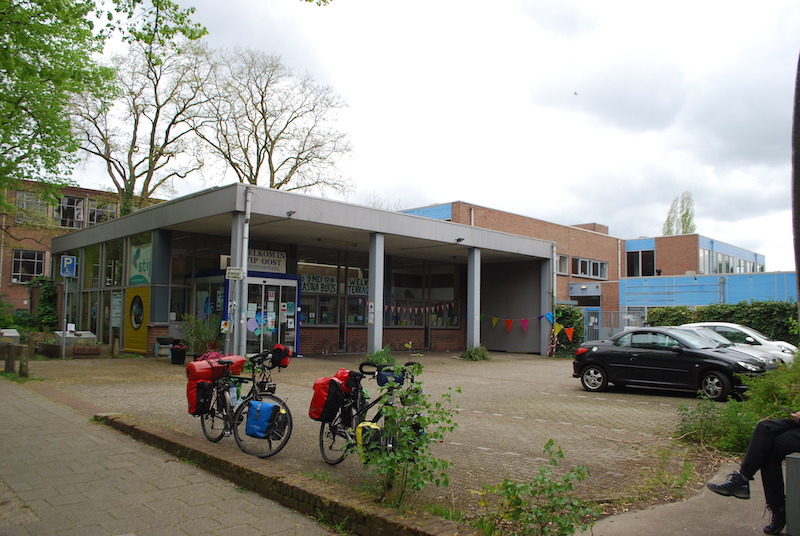 Through the projects we have visited and the people we have spoken to, we have learned a lot. It may sound iddyllic to live in a community and share many things, but the reality is a lot more complex. You often think that you share the same ideals, but you will see that everyone has a slightly different perception. Some people want a vegetable garden to be self-sufficient and don't need their own garden, others prefer to have more space for themselves. Not everyone uses a washing machine in the same way and one person might like to have lights in his garden, while another might think it is light pollution. Good agreements about how decisions are made are therefore essential.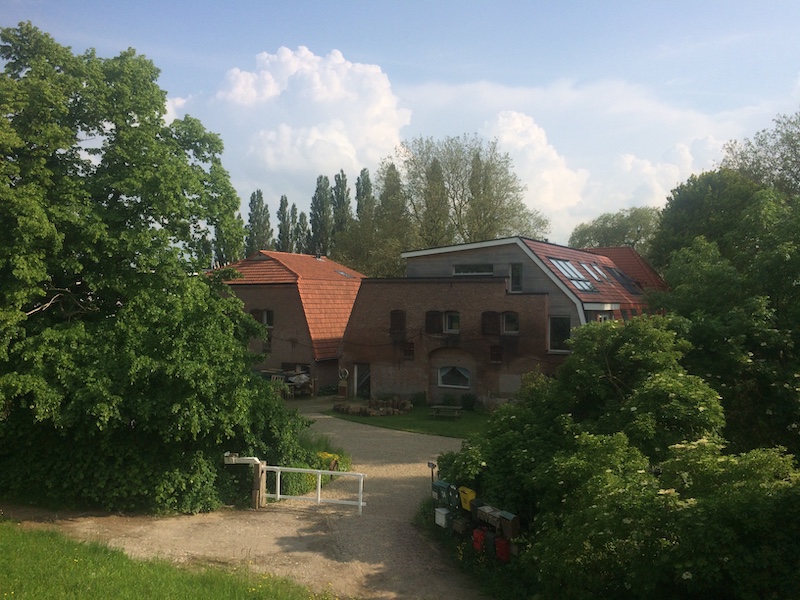 What we have also learned is that the process leading up to actual living often takes years and that the group often changes significantly during that time. In the beginning, the 'dreamers' are often involved, but as soon as the plans become very concrete, they often leave and make way for the 'doers'. We have yet to find out whether we are not only dreamers, as well as doers… We are participating mainly because the ideals fit so well, we find the process itself valuable regardless of the outcome, and we can already partly apply or use the inspiration we gain along the way in making plans for CPO Merkstenen.
This summer we will submit a plan and in September we will hear whether the plot will be awarded to us or not. In the meantime, we are going to get even more inspiration, and further investigate whether this could indeed be the place for us to live in the long term (2024).