Everything grows in Strasbourg
On Wednesday 4 August, we spoke to Mina Charnaux of the Eurometropolis of Strasbourg about promoting biodiversity in the city. In 2008, the Eurometropolis of Strasbourg set itself the goal of finding alternatives to the use of pesticides in urban green space maintenance that were just as effective. Just as effective, however, was not possible; pesticides are in fact very effective for controlling weeds. Instead of giving up, the restriction was accepted: the weeds were not seen as weeds anymore but as part of the green in the city, thereby promoting greenery and biodiversity. This would be continued in the coming years with various projects to involve businesses and citizens.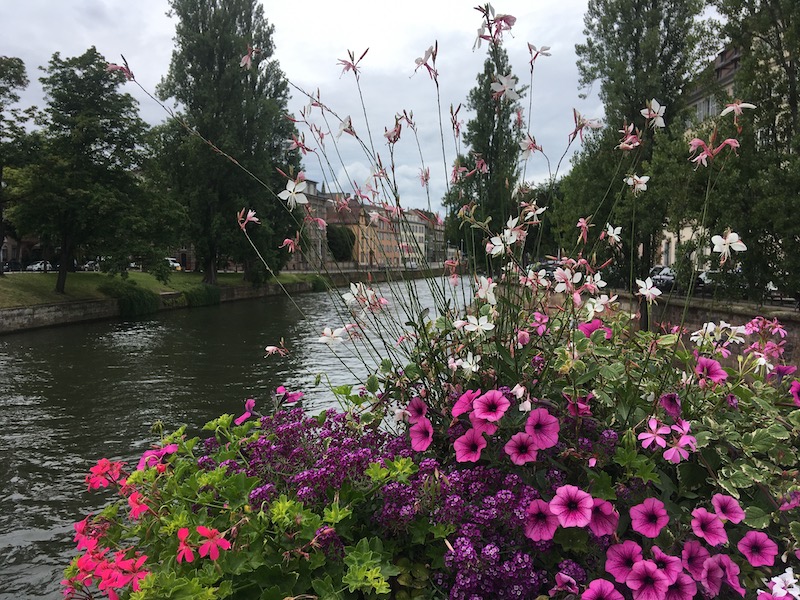 First, we talk about the charter "All united for more biodiversity". Organisations can sign this charter and thereby commit to taking action to improve biodiversity. They can do this, for example, by planting greenery on their site, creating nesting places, or using fewer pesticides. The Eurometropolis Strasbourg helps them, mainly by giving (professional) advice and information. In total, organisations have to choose six different actions to commit to.
Meanwhile, more than 100 organisations are participating. The effort that organisations put in differs a lot. Some are very driven, and others do the bare minimum. Signing the charter is good for the reputation of organisations, which can sometimes also lead to "greenwashing". After 10 years, it is time for a change. Companies must now have a commitment for three years; after that, they must commit again, and go one step further. In addition, there will now be different profiles, including for organisations that cannot do anything directly for biodiversity, but can convince others to participate.
There are also projects to involve citizens. For example, in the project "Strasbourg ça Pouse" (Strasbourg grows) citizens are supported to (partly) remove the pavement and to create a facade garden. In addition, a number of citizen science projects are under development, in which citizens help to monitor biodiversity. 
All these projects do not stand on their own. Strasbourg has learned a lot from other cities in its development. And other cities can also learn from Strasbourg's experiences. In this way, biodiversity in cities is slowly growing.
Listen to the conversation here: