Green hydrogen in Groningen
During our week in Groningen I (Els) talked to several people about hydrogen. In advance I got very different reactions when I told people that I was going to have conversations on hydrogen. Often they were quite negative, which of course I find interesting, so I always ask them why they 'don't believe in hydrogen' or 'think it's nonsense', or why they groan or say 'well… hydrogen'. From the different answers I get three things; there is still a big misunderstanding among many people about what hydrogen exactly is and what its function is and therefore hydrogen can come across as some kind of miracle cure or people see it as a way for big companies to just get on with what they are doing, or they think that too much is expected of it.
In my own PhD research I am also looking at the role of hydrogen in the future energy system, and although the future cannot be predicted, I do think that (green) hydrogen will have a place in it. In this blog I will elaborate on that, and on the conversations I have had with three people who, each from their own perspective, are involved with hydrogen in Groningen.
Hydrogen as a tool in the energy transition
What does hydrogen have to do with sustainability or sustainable energy? If we want our energy supply to be powered by (mainly) wind and sun, it is not evident that electricity will always be available from the wall socket. Demand and supply of electricity always have to match each other precisely, and where you can (quite) easily switch a natural gas power station on and off, this is not possible with a solar panel or wind turbine. To create a reliable sustainable energy supply, therefore, some form of storage is needed, and hydrogen can play an important role in this. Hydrogen can be produced from green electricity from wind and sun (this is called green hydrogen) and then stored. So it is important to realise that you cannot get hydrogen from the air or from the ground, you have to make it first. So hydrogen is an energy carrier, but not an energy source. And when making hydrogen from electricity, about 25-30% of the electricity is converted into heat instead of hydrogen, so if you don't use the heat, the energy is lost. Hydrogen is therefore not a miracle cure, but a tool for which you always have to consider when it is useful.
Patrick Cnubben of the HEAVENN project also explained what you can use hydrogen for (see a little movie here). In this project, the entire (green) hydrogen chain, from production to use, is set up in various projects. This hydrogen can then be converted back into electricity (energy storage) or used directly. Even though we will electrify more and more, there are parts of the energy supply that are difficult to electrify. Take the industry sector, for example, which already uses a lot of hydrogen (produced from natural gas). In (heavy) mobility you could also use hydrogen for vehicles or even planes. That was also the topic of my conversation with Patrick, which you can listen to in this podcast (Dutch only).
His contagious enthusiasm worked inspiring for me despite the broken (cold) night I had. The great thing about the HEAVENN project is that there are several small projects that are part of something bigger. In this way, it remains manageable for the participating parties, but it still fits into a larger whole.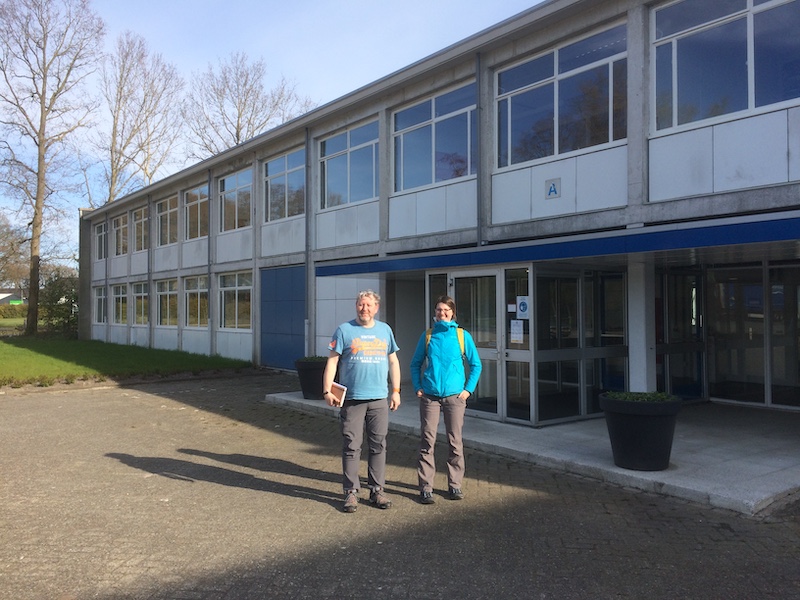 Large-scale hydrogen from wind power
A few days later I spoke to Sietse Wijnstra of the Gasunie. The Gasunie building can be seen from a great distance in Groningen and is built in an anthroposophical way; it was special to be allowed inside. But I came for Sietse who is involved in the NortH2 project. The NortH2 project's ambition is to realise 4 GW (the largest gas plants are over 1GW) of hydrogen production capacity (on land) by 2030 and 10 GW by 2040. Initially, of course, you want to use the green power from the wind turbines directly for electrification, Sietse said. But at some point, all that sustainable power will no longer fit on the grid. Moreover, in some sectors, molecules are needed as well as electrons.  So you also have to look at hydrogen. The fact that you lose power is relative, as long as it still makes sense in terms of costs. If we are smart, we will already be thinking about the things we will need in 2050. That is why it is important to start planning hydrogen projects now, even though we do not have a surplus of green electricity at the moment. This will change in the coming years.
You could also ask yourself whether we need to produce all that hydrogen ourselves in the Netherlands. That is not necessary, you could also import it in the future from areas where it is cheaper to produce (think of the Sahara or the desert in Australia) and then import it by ship or even by pipeline. In the Netherlands we have a very good gas infrastructure and of course ports, so the Gasunie has a role to play here in the future, to transport hydrogen instead of natural gas through the Netherlands. Such a project as NortH2 is interesting because major parties (such as Gasunie, Shell, RWE and Equinor) want to use it to take an important step towards a completely green energy system, which cannot be done without hydrogen.  Whichever way you look at it, these parties have a great deal of knowledge and experience when it comes to working offshore and/or with gas, so with such a large project, a serious step is being taken in a new direction.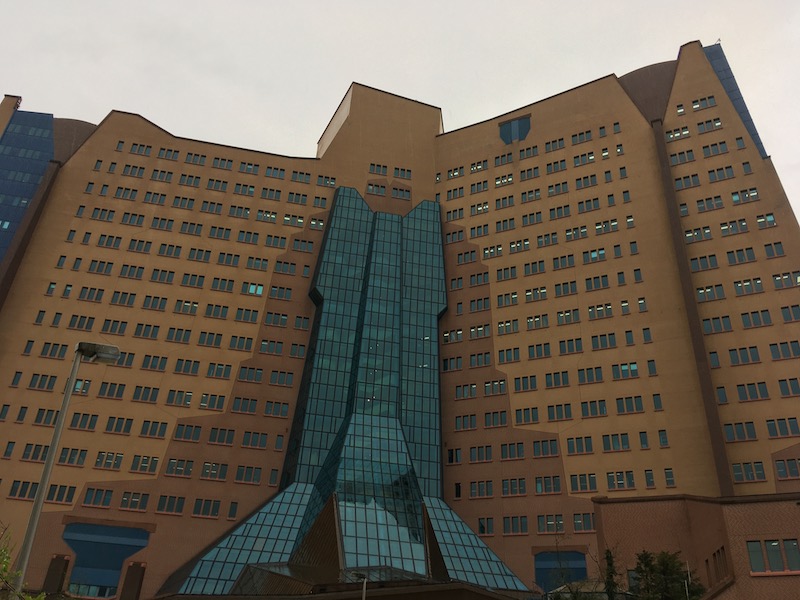 Hydrogen on a smaller scale
Hydrogen is also being considered on a smaller scale in Groningen. For example, I spoke to Tineke van der Meij, project manager of the H3-Demonstrator (Dutch) at EnTranCe (the energy test site of the Hanze University of Applied Sciences) and the Green Hydrogen Booster (Dutch) at the New Energy Coalition. Tineke has worked for the Gasunie for years, but she was keen to get involved with new (forms of) energy and loves sharing knowledge. So we had a very energetic and animated conversation exchanging ideas and possible links between our work on the terrace of her beautiful garden. You don't meet that many women in 'hydrogen world', so that made it extra fun.
Tineke shares her knowledge in various ways; at the Green Hydrogen Booster by helping small and medium-sized enterprises to see what role hydrogen could play for them. And at EnTranCe with students, there are test facilities where students, companies and others can work together on research and demonstration of new energy technologies. For example, various boilers are being tested on hydrogen. Hydrogen can also be used to heat houses, but here too you have to keep thinking carefully, Tineke says. Hydrogen should be seen as the last solution when other options (heat pump, heat network) do not work. And in any case, insulate first, because all the energy you don't use is the most sustainable energy there is.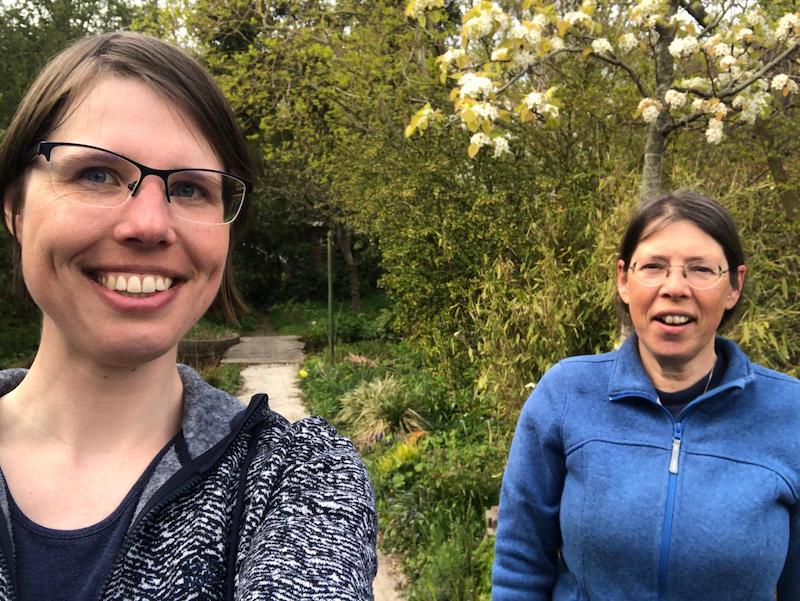 Ultimately, we will have to see exactly what role hydrogen will play, but it is clear to the people I spoke to that (green) hydrogen will play a role in our future energy system. And in Groningen there are enough people working on researching that role further, but above all on putting it into practice. It was very interesting for me to talk to other experts about hydrogen developments in the Netherlands, to compare and refine my own ideas.
If you still have questions about hydrogen after reading this blog, please ask them below!