VOKO Utrecht
An inspiring initiative that is close to home is food collective Utrecht, or VOKO. The collective buys food from farmers in the area. Every fortnight, members can order food through an online ordering system. The food is then collected and distributed in a central location by members of the collective. Thereby, each member contributes as a volunteer and receives affordable local food and new contacts in return.
I myself became a member last autumn. In that respect, it is better to stay at home. Local food in the Netherlands is quite limited in winter, and while traveling we will miss the delicious fresh vegetables from farmers in the Utrecht area next summer. We'll just have to look for other local farmers along the way.
One of the reasons for me to join VOKO was to get more in touch with where my food comes from but also to get in touch with people who think that is important too. For this blog, I spoke to a few members and former members.
What do people find in VOKO?
In the first place, VOKO provides food. For me and several others I spoke to, the food I buy from VOKO is a small addition to the other groceries I do, especially in winter. But in season you can meet your entire need for fruit and vegetables, one of the members assured me. You also come into contact with tasty vegetables that you wouldn't normally eat, such as Jerusalem artichoke, sorrel, szechuan peppers, or ice plant.
VOKO also helps to raise awareness about where food comes from. Even if it is only because you automatically only buy food that is in season (or products that can be conserved well). In the supermarket you can also only buy food that is in season, but if you don't look into it yourself you don't have a clue.
Talking to people and thinking about it also makes you more aware of food production. Food is a logical topic of conversation on a trip to a farmer with a fellow VOKO member. And when setting up VOKO, choices had to be made about whether or not to buy meat, whether all food had to be organic and how far away the food could come from. That also helps to become more aware.
VOKO also contributes to community building and getting in touch with others. For me, that was one of the reasons to become a member, and I am not alone in that. Helping out on a voluntary basis with the ins and outs of VOKO naturally helps to bring people into contact with each other. In addition, social activities such as dinners and farm visits are organised. So, for those who want to, there is room for social contact, but there is also a certain degree of non-committalism.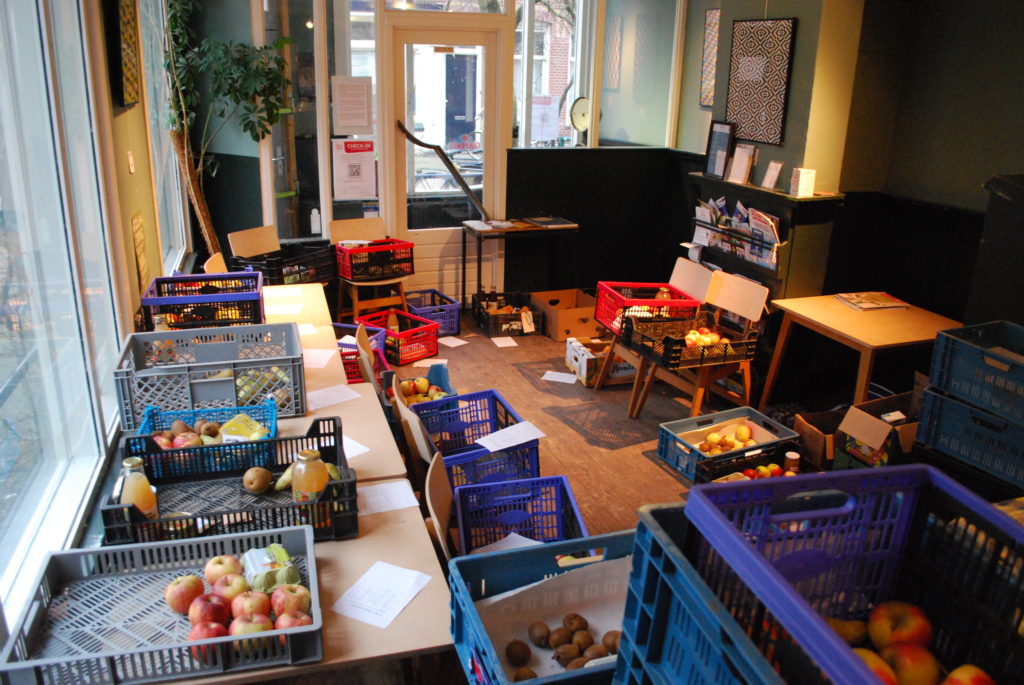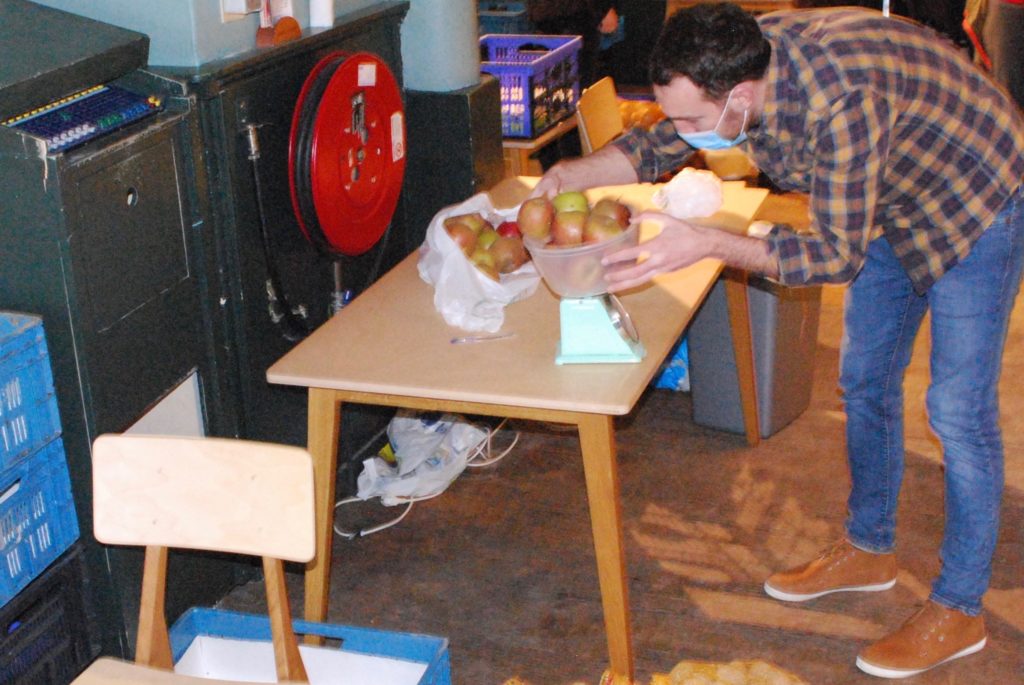 The power of collectives
One of the members I spoke to mentioned VOKO's replicability. That is perhaps one of the strengths of this type of initiative. VOKO Utrecht is not the only VOKO. For example, Amsterdam and Amersfoort have VOKO's as well. The experiences in these cities were of great help to the initiators of VOKO Utrecht. Yet every VOKO is unique and its survival depends on the involvement and commitment of its members.
One of the initiators I talked to, Winny, is no longer a member because she felt she had too much responsibility and it was difficult to let go of this in another role. Even without her, VOKO Utrecht continues to operate, with a considerable increase in membership in recent times. This perhaps shows the power of a collective that is larger than the individuals involved. Still, a collective consists of individuals with their own principles. Making decisions that suit everyone requires patience.
One of the reasons for Winny to start VOKO Utrecht was her interest in the functioning of collectives. She had learned about them in the context of research on housing cooperatives and care cooperatives. Her conclusion is that setting up and maintaining such a cooperative is quite complex, especially with all the Dutch regulations. It requires a great deal of commitment from people who know something or have the time to look into it. I am very curious what else we will learn about collectives and cooperatives on our journey.
Want to know more about VOKO Utrecht? Take a look at the website.