From first thoughts to a real plan
About 1.5 months to go and then our next adventure begins!
Through Europe, on our bikes, visiting all kinds of sustainable initiatives.
How did the idea come about?
Well, because we are ready for a new adventure, after we, together with the whole world, have been 'locked up' by corona for a year. What exactly will be possible from April onwards we don't know yet, but we can easily change our route if necessary. And with our little tent we are pretty independent and don't need much.
A developing country … or closer to home
Our idea to go on an adventure has been around for a while, but at first it was more along the lines of living and working in a developing country for a few years. After our separate experiences in Uganda and Nepal we thought it would be great to work abroad instead of doing volunteer work. But doubts arose, both in terms of timing (corona) and purpose, because do we have enough to add? Would it not be better to hire local people rather than (one of) us? They know better how things work in their own country anyway, and probably have more applicable knowledge…
So that plan is on hold. But yes, the adventure drew us anyway.
Down to Earth
One evening we saw the documentary Down to Earth (highly recommended!) about a family that travelled around the world and talked to all sorts of people from indigenous communities, the so-called Earth Keepers.
It was fascinating to see that, as different as all these people and cultures were, their thoughts about the world were largely the same. And, despite everything, these people were predominantly optimistic, living the feeling that humanity is in a period of transformation.
Not hopelessness but hope
We sometimes become a little discouraged when we see how the world and the people who live on it are doing. It often seems as if we never learn, not from the past, nor from facts that point to climate change and which we must act on now, before we start making things very difficult for ourselves. Sometimes we all seem like adolescents whose frontal cortex has not yet fully developed and who, without thinking about the consequences of their actions, just do whatever they want. Yet it is not so black and white, because there are plenty of people who see that things should be done differently and act accordingly. The documentary 'Down to Earth' inspired us to look for ourselves, closer to home, for people and communities who show that things can be done differently. Because in the end hopelessness will get you nowhere, and from hope you can get a lot of positive energy which in turn can trigger a (small) change in your own life.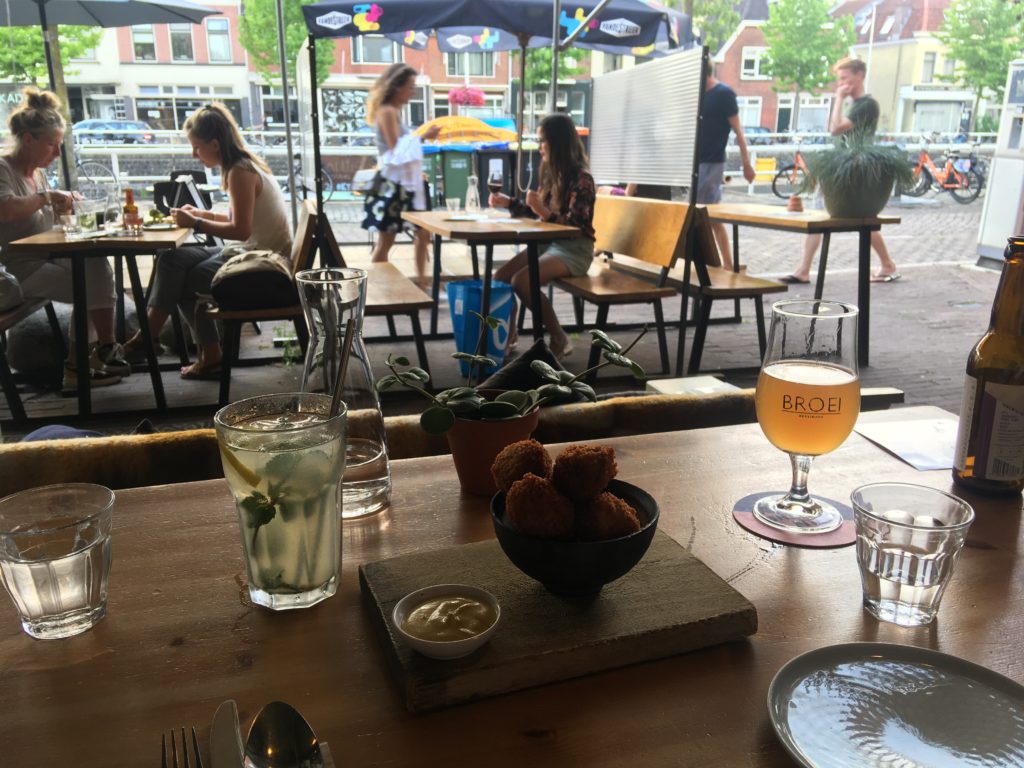 Learning how it can be done differently
And what is that 'different' life? That could be anything, of course. We ourselves notice that we get most enthusiastic from people who start an initiative with a clear link to society and a vision of how their initiative fits into it. One person living a self-sufficient and isolated life is nice (think of Floortje naar het einde van de Wereld), but not applicable to the entire world population. Therefore, that inspires us less than a group of local residents who are going to green their neighborhoods together, for example. So, we want to know more about growing seaweed between windmills at sea, sustainable urban development with active participation of citizens in Freiburg, a food council in Germany, a vertical forest in Milan… how can we live differently, get our food, pursue a different kind of economy, generate energy and involve citizens in these developments.
Do you have some more inspiration?
If you know an initiative, project or person of whom you say, you should really visit them! Let us know by mail, phone or in a comment below.
For inspiration, here is a provisional route (subject to corona measures of course).